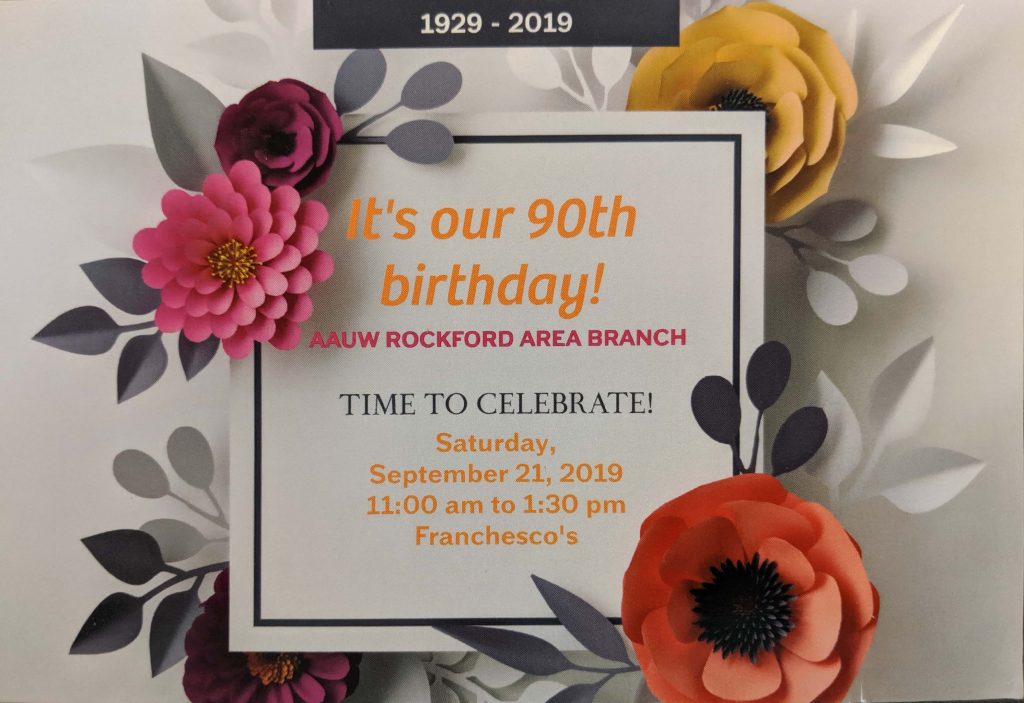 Join us for our birthday bash on Saturday, Sept. 21
---
This 2.5 hour workshop is designed to help experienced working women negotiate for a new job, raise, or promotion. Through it, you'll gain confidence in your negotiation style through facilitated discussion and role-play.
Date: Saturday, September 28, 2019 — 10:00 am-12:30 pm
Location: Katie's Cup, 502 7th St., Rockford, IL
Cost: Free and open to the public; registration required.
Our online calendar provides dates for local and state AAUW events. We also periodically provide information local partner program presentations.
Branch calendar LIST VIEW – 2019-2020
---
About the Rockford Area Branch | Learn more at the national website
---
Want to renew your membership online? Learn how.

There are lots of reasons to support your local branch. | Interested? See AAUW membership.