Faye Marcus discusses AAUW's Start Smart and Work Smart programs on Comcast Newsmakers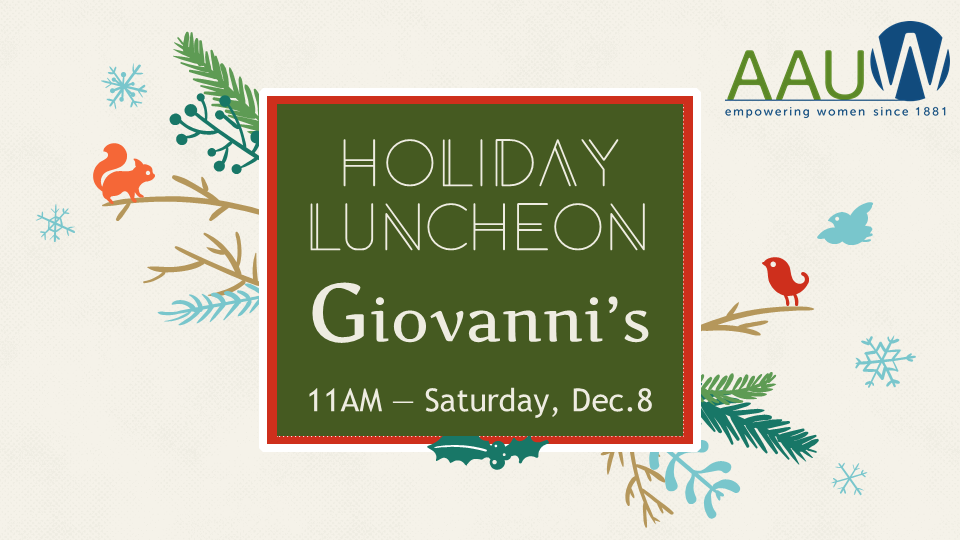 Plan to join us for this year's Holiday Luncheon.
Our online calendar provides dates for local and state AAUW events. We also periodically provide information local partner program presentations.
New – Branch at-a-glance calendar – 2018-2019
---
AAUW – The American Association of University Women
MISSION
AAUW advances equity for women and girls through advocacy, education, research and philanthropy.
History
The American Association of University Women was founded in 1881 by 17 women from eight colleges "for the purpose of uniting alumnae from different institutions for practical educational work…and in general for the maintenance of high standards in education." Today more than 100,000 members in 1300 branches and representing nearly 2,000 institutions of learning, are carrying out the same purpose. The Rockford Branch was founded in 1929. Currently there are 41 branches in the State of Illinois.
About the Rockford Area Branch | Learn more at the national website
---
NEW THIS YEAR – Renew your membership online.

Learn how..
There are lots of reasons to support your local branch. | Interested? See AAUW membership.