Rockford Women's Suffrage Plaza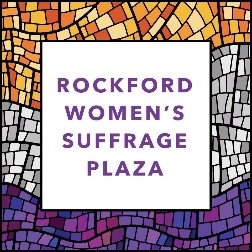 ERA: How Long Must We Wait?
The Northwest Suburban and Jane Addams Branches invites you to ERA: How Long Must We Wait? on Tuesday, Sept. 21st   at 7:30 pm.Women have been struggling for gender equity in our Constitution ever since Abigail Adams admonished her husband John to "remember the ladies." Despite federal and state laws, and wide public support, implementation of the Equal Rights Amendment remains elusive, and Courts do not take gender discrimination as seriously as other forms of inequality. Why is this so difficult? What can we do about it right now?
Advance Registration is required:   https://us02web.zoom.us/meeting/register/tZIlde-gqTgjEtX1NOGhJOkc1mIF9T4TvxrV 
Presenter: Marti Sladek, retired attorney whose practice was centered on employment discrimination and civil rights. She is a long time ERA activist both independently and through NOW, AAUW, DuPage Democratic Women and the national ERA Coalition. Her experiences with ERA are as varied as discussing our lack of gender equity with a member of the National Assembly while in Cuba, and having dinner with the infamous Phyllis Schlafley. She and other ERA warriors were recognized for their efforts by the Illinois Women's Leadership Institute after Illinois finally ratified the Equal Rights Amendment in 2018.
After registering, you will receive an email with the link to join the program. If you have any questions, contact Kate Skegg, program registrar at aauwJaneAddams@gmail.com
Trip Scheduled to Illinois Holocaust Museum
On Oct. 9, branch members will carpool for a trip to the Illinois Holocaust Museum in Skokie for a docent-led tour The museum is extremely interesting and docents are knowledgeable. Ongoing exhibits include Interactive Holograms: Survivor Stories Experience, The Warsaw Ghetto Uprising, and the Zev and Shifra Karkomi Holocaust Exhibition, as well as several
temporary exhibitions. Plan to come and invite others to join us. Lunch will be at the museum. Box lunches are $12 each. Admission is $12 for seniors and $15 for those younger than 65.
There must be at least 15 paid admissions in advance for the tour to take place.
Checks should include both the admission fee and lunch cost and be made out to AAUW Rockford with "Holocaust Museum" on the memo line.
Reservations are due by Sept. 25.
Send checks for $24 ( museum event and lunch) to Faye Marcus.
K-Fact Update – Get an Update on Rockford Program for Girls
Four years after meeting Shamika Williams and learning about her
unique program to support girls during high school and college, she'll
return for our Nov. 6 gathering. She'll lead us on a 10 a.m. tour of the Keeping Families and
Communities Together (K-FACT) rooms at Girls Space, 318 N. Church St., third Floor, in Rockford.
Williams created a program to support girls who are living in poverty and facing traumas such as sexual abuse, homelessness, drug-addicted parents and neglect.
After that session members will reconvene for socializing with lunch at Second Congregational
UCC/First Presbyterian Church in downtown Rockford. Watch for details in email.
Rockford University Brown Bag Series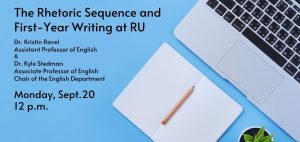 To register, click here: https://alumlc.org/rockford/10506
For more information about this series, contact Dr. Marilen Loyola at MLoyola@Rockford.edu or Dr. Orhan Erdem at OErdem@Rockford.edu.
Our online calendar provides dates for local and state AAUW events. We also periodically provide information local partner program presentations.
Note: Due to COVID-19 cancellations, please look at the Initiative and the online calendar for more details on scheduled events.
---
About the Rockford Area Branch | Learn more at the national website
---
Want to renew your membership online? Learn how.

There are lots of reasons to support your local branch. | Interested? See AAUW membership.