Prior Winners of the Donna Joy Memorial STEM Scholarship
Scholarship Winners – 2016
Lily Li and Jessica Trinh.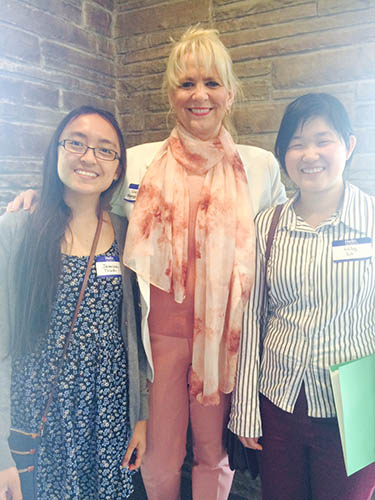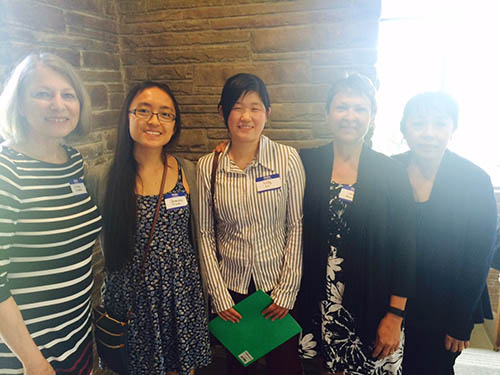 Scholarship Winners – 2015
Kaitlyn Buck with Mr. and Mrs. Buck and Chelsea Peterson with Mrs. Peterson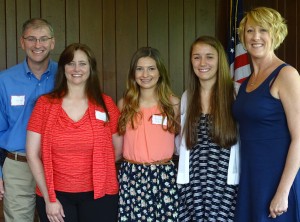 Scholarship Winners – 2014
The STEM Scholarship winners for 2014 are Olivia Cacciatore from Belvidere North High School and Mallory Gorman from Pecatonica High School.
Olivia will study Environmental Science and Biology at Villanova University. Mallory will study Agriculture and Biological Engineering.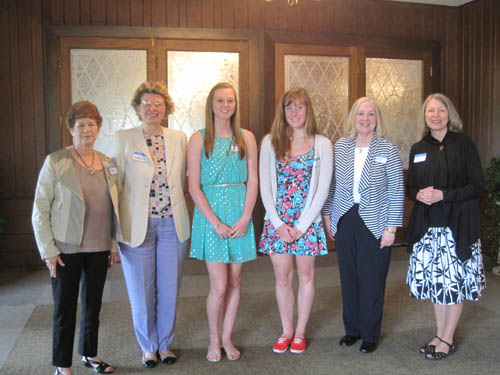 Scholarship Winners – 2013
Our scholarship winners are Sarah Timm from North Boone High School and Michelle Dobbs from Rochelle Township High School.
Sarah is a top chemistry and physics student, a leader, competitor, team player and volunteer who looks forward to doing original research in marine biology and environmental science. She will attend Monmouth College.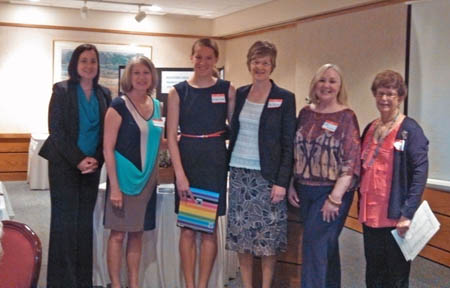 Michelle has demonstrated exceptional achievement in mathematics and science, excels as a writer and athlete, and will attend the University of Chicago.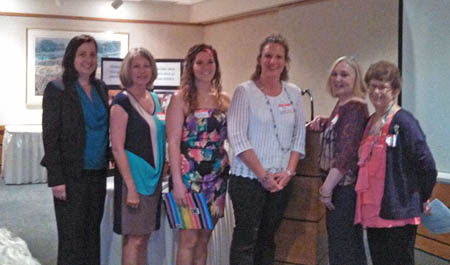 SCHOLARSHIP WINNERS 2012
STEM scholarship 2012 winner Janet Saldano from Belvedere HS with the scholarship committee.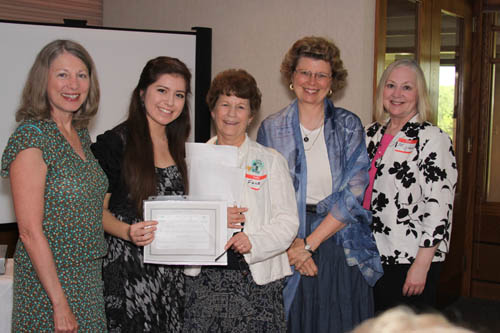 STEM scholarship winner Emily Vogelhuber from Honenegah HS with the scholarship committee.